ISTANBUL, KARTAL RESIDENCES
High-end residence apartments located in Istanbul, Kartal.
Project Information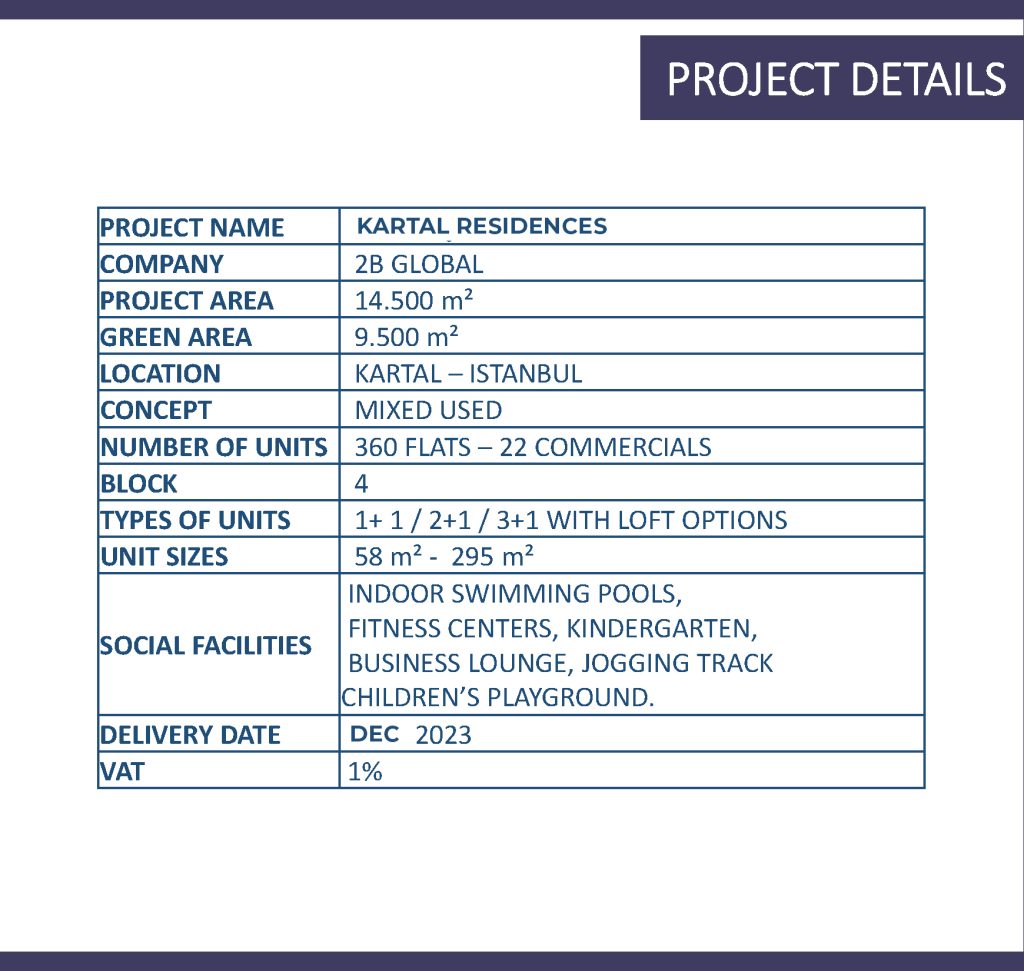 Discover the Perfect Blend of Location and Lifestyle
Residences are located in Kartal on the Asian Side of Istanbul. Kartal has been getting more and more attention in recent years as an opportunity for both investment and living.
Kartal Residence has an excellent location on the highest hill in Istanbul, with an amazing view of The Prince's Islands and proximity to nature thanks to Aydos Forest.
Kartal also has a beautiful coast road; is close to malls, schools, and marinas; and has easy access to all connection roads, highways, and public transportation.

Kartal Residence's convenient location is just 15 minutes away from Sabiha Gökçen International Airport and 2 km away from the Metro; the Marmaray, YHT, IDO, and D100 highway are only 10 minutes away.
Location
Waking up to fresh air every dayand the beauty of nature..
With its great location, Kartal Residences offers proximity to nature thanks to Aydos Forest. Aydos Forest, one of the most significant forests in Istanbul, welcomes many visitors with its magnificent natural beauty and clean air each day.

With a height of 537 meters, Aydos Forest is the highest point in Istanbul and has an amazing view must-see. There are also Aydos Lake and Castle inside the forest which makes this place truly unique for those who enjoy nature.
Listing Agent
Abir Malaeb
General Manager
Abir Malaeb is the Founder and General Manager of Portia Real Estate, a leading name in the real estate industry. Abir is renowned for her expertise in property development and investment. Her entrepreneurial spirit and commitment to excellence have driven the success of Portia Real Estate, making it a trusted player in the residential and commercial sectors. Abir's strong relationships with clients and partners and her strategic vision have propelled the company to new heights.
CONTACT