ISTANBUL, KAĞITHANE RESIDENCES No.02
Residences located in Istanbul, Kağıthane with Social Facilities.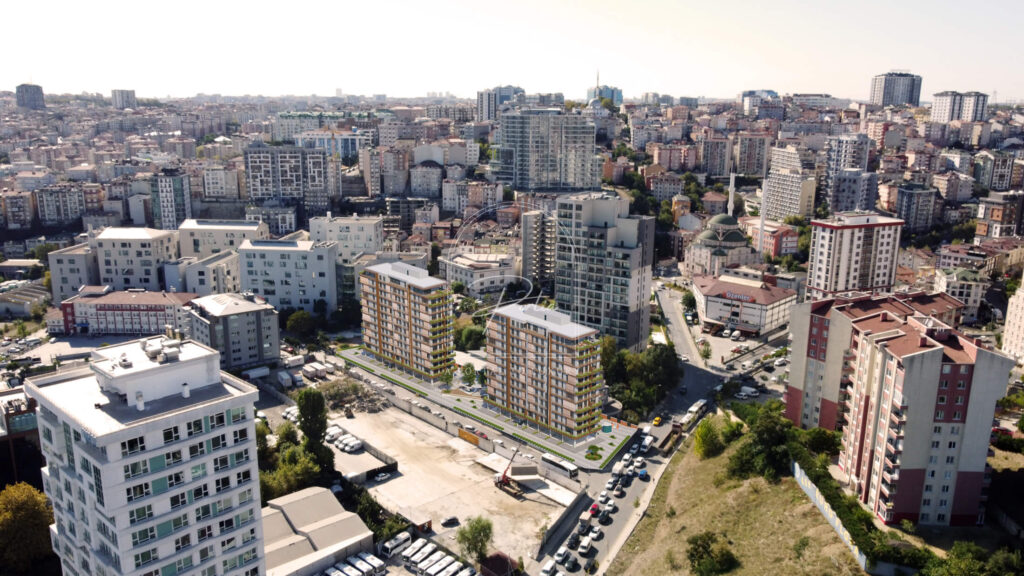 Experience the Finest in
Residential Living
Introducing Kağıthane Residence No.02, an exquisite residential development nestled in the vibrant neighbourhood of Kagıthane, Istanbul. This high-end project comprises two residential blocks, housing a total of 144 thoughtfully designed apartments, along with 14 commercial units. Ranging from 1+1 to 3+1, these apartments offer a diverse selection of sizes, ranging from 58 sqm to 151 sqm.
Positioned near Ayazma Street, one of Kagithane's major thoroughfares, these residences offer residents the perfect balance between tranquillity and the dynamic city lifestyle. The project enjoys proximity to renowned attractions such as Vadi Istanbul, Zorlu Center, Cevahir, Skyland, Sapphire, Kanyon, and Vialand, ensuring a world of entertainment and convenience at your doorstep.
Location
Kağıthane Residences No.02 aims to foster a healthy and fulfilling lifestyle for its residents. The project boasts a range of social facilities, including a fully equipped gym, Turkish baths, children's playgrounds, and an inviting indoor swimming pool. With these amenities, residents can maintain an active routine and indulge in leisurely activities. Furthermore, the project provides enhanced security measures with 24-hour camera surveillance and a reliable security system, ensuring peace of mind for all residents. Ample enclosed parking space is also available for added convenience.

Kağıthane Residence No.02 presents an enticing investment opportunity and an affordable chance for residents to own highly desirable property in a prime location on Istanbul's European side. The project is set to be completed by December 2024.
Listing Agent
Abir Malaeb
General Manager
Abir Malaeb is the Founder and General Manager of Portia Real Estate, a leading name in the real estate industry. Abir is renowned for her expertise in property development and investment. Her entrepreneurial spirit and commitment to excellence have driven the success of Portia Real Estate, making it a trusted player in the residential and commercial sectors. Abir's strong relationships with clients and partners and her strategic vision have propelled the company to new heights.
CONTACT