ISTANBUL, ÇENGELKÖY APARTMENTS 2
Boutique Project located on the Asian side of Istanbul, Uskudar.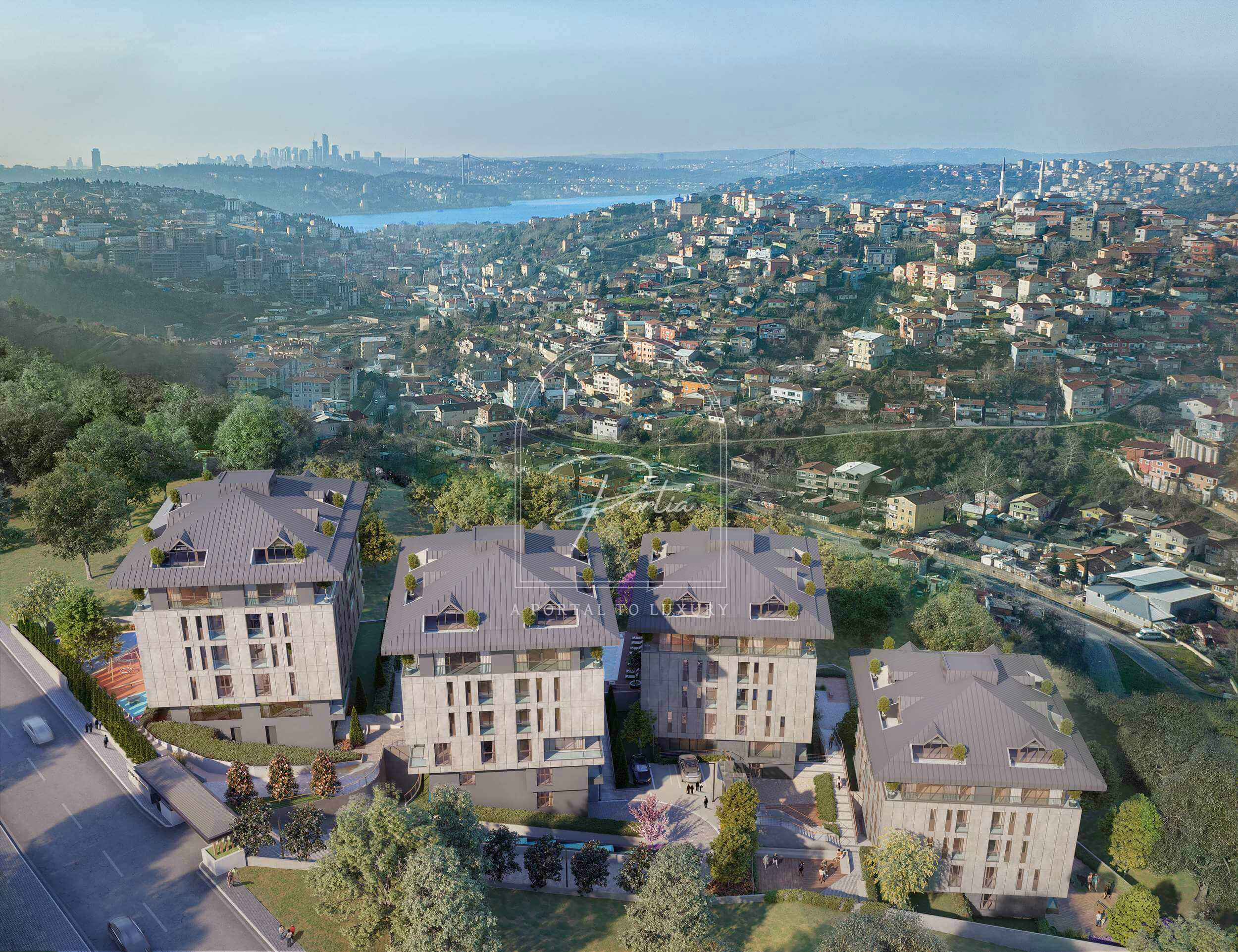 A Special Nest, Just As You Imagine In Your Heart…
A home is a nest when you feel comfortable and your comfort is high. Çengelköy Apartments offer more than just a home in every project. They implement high-quality products and high standards in the living spaces they build in Turkey and the United Kingdom. They respond to the expectations of modern life with precise engineering and advanced technology systems.

Çengelköy Apartments invites you and your loved ones to a peaceful and secure life in its 4+1 apartments with gardens and terraces that extend up to 217 meters.
Location
A Secret Life in Bosphorus..
Çengelköy Apartments, with its location and special landscape areas, offers its residents a comfortable lifestyle beyond just owning an apartment. It is among the prestigious projects that provide various transportation options on both sides of Istanbul.
When you become a homeowner at Çengelköy Apartments, you will not only ensure a safe life for your family but also make a good investment.
In the heart of Istanbul, adjacent to the Bosphorus, preserving the historic texture of Çengelköy, Çengelköy Apartments offers you and your family a high-comfort, privileged life. While providing new privileges that you will love, it invites you to rediscover the familiar happiness of the neighborhood you've longed for.
To become a homeowner at Çengelköy Apartments is to savour the history, nature, and magnificent views to the fullest.
Location Details:
Çengelköy Coastline: 9 min
Fatih Sultan Mehmet Bridge: 13 min
Anadolu Hisari: 15 min
15 Temmuz Bridge: 18 min
Avrasya Tunnel: 37 min
Uskudar Coastline: 18 min
Social Facilities:
Outdoor swimming pool
Secure underground parking
24/7 security system
Listing Agent
Abir Malaeb
General Manager
Abir Malaeb is the Founder and General Manager of Portia Real Estate, a leading name in the real estate industry. Abir is renowned for her expertise in property development and investment. Her entrepreneurial spirit and commitment to excellence have driven the success of Portia Real Estate, making it a trusted player in the residential and commercial sectors. Abir's strong relationships with clients and partners and her strategic vision have propelled the company to new heights.
CONTACT